Who would have thought that one could make so many friends that they have never even met before. Thank you all for remembering me and coming by to check on me and to pray for me. And thank you to my friend ADHD-Jo at
Monkeys are Funny
(but they're not really) who even wrote a
post
to call me out of hiding. Just a figure of speech. I wasn't actually in hiding, just caught up in the stuff of life. I know you have all been there too.
I did learn that I was somewhat addicted to blogging. It's good to discover that there's life outside of the blogosphere even though I miss my friends in here. Bet you didn't know that you live inside this little box that sits on my desk, did ya?
I hope everyone had a wonderful celebration of the Resurrection. I made the girls some crosses to hang in their bedrooms and some chocolate cross lollipops. They acted out the Easter story with an old (somewhat cheesy) puppet show I made years ago. They had a good time and learned why we celebrate Easter. No bunnies at this house.
My sweet friend Lea at the
Shabby Olde Potting Shed
made me this wonderful
Thorn of Crowns
Crown of Thorns
(and no one even caught my error)
for Easter. She remembered me commenting on one she had posted back at Christmas. I'm convinced that Lea has the gift of generosity.
~~~~~~~~~~
Did any of you participate in a TEA (Taxed Enough Already) Party in your area? The Arlington TEA Party turned out to be a huge success. Way beyond anything I imagined. God orchestrated all of the details and we ended up with about 2000 - 2500 people. It was so thrilling to see people come out and speak out and stand up for our Nation.
I can't tell you what it was like to watch the people as they were given a platform to express themselves and feel like they can have a voice after all. It was like watching them find freedom that had been taken away. It was like that for me too. And I found that it isn't ending with that one, but we are continuing in our efforts. It looks like God has a few plans for me in this. I really have a heart to see God's people start really speaking out and taking back this Nation for Christ. We have been complacent for too long.
Here are a few pictures of our TEA Party and the designs I made for shirts and buttons. It was really fun to watch people get excited over these.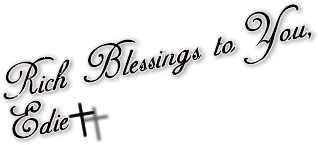 Love the Lord your God with all your heart and with all your soul and with all your strength and with all your mind ~ Luke 10:27