It's A Birthday Party!!
CREATE: Making Something of Today!
, Sue J's birthday. It's no wonder I love her. She is a deeper thinker than even me. She spills over with love and kindness in whatever she says and does. She
likes
loves the color brown. She throws the best parties ever! Best of all, she loves the Lord deeply.
Please go intoduce yourself to Sue J and wish her a Happy Birthday at least several times today. You will be delighted to know her. I am!
Sue J, I know I can't throw a party like you can but I can bake you a cake! I hope you like chocolate. :) The cake and decorations are yours to keep.
Have a great birthday! Love you my friend!!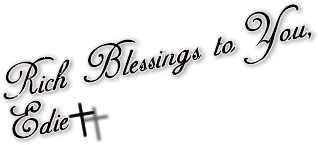 Love the Lord your God with all your heart and with all your soul and with all your strength and with all your mind ~ Luke 10:27