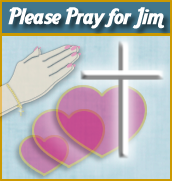 Use the code below to place on your sidebar. Need Help? Click Here
Please pray for Jim. Jim is the husband of Mary at
Divinely Designed
. Jim was taken to the hospital, by Mary at 3:00 A.M. Saturday morning and admitted. He has suffered a Cardiac Episode. He is stable and will have more tests on Monday morning.
If you feel led, please place this button in your sidebar to encourage others to pray on their behalf.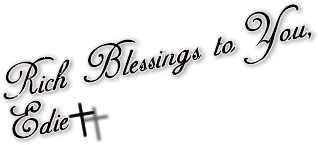 A girl needs to be so lost in God, that the guy is going to have to seek HIM to find her!