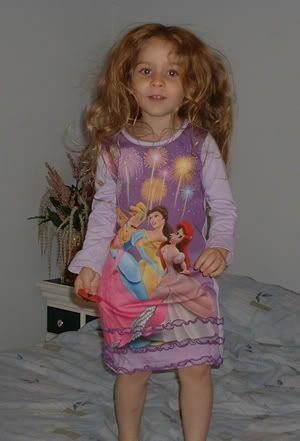 Do you remember jumping on the bed? The best time for this is, of course, right before going to bed. I think God instilled this knowledge in little children in an effort to get them to use up that last bit of energy so they will go to sleep. It would be a great idea if it worked! (kidding Abba.) :)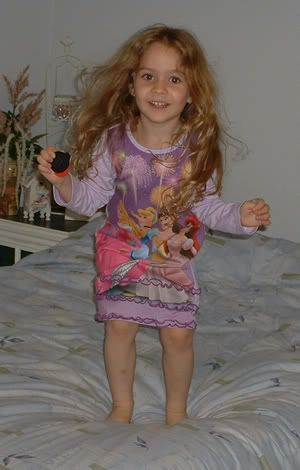 This is Emily. She just explodes with personality, doesn't she? Can you tell that she enjoys this sport?
I can't even look at these pictures without cracking up. She is such a little nut... and I love her.