It's arrived! It's here! Woo hoo! Yippee!
You don't know what I'm talking about? Oh, I forgot, some of you may not know, some of you have not yet been blessed to meet ADHD-Jo at Monkey's are Funny. Now don't let the name scare you away! ADHD-Jo is NOT a monkey but she IS funny. She has quite a "cheerful heart" healing ministry over at her blog so you must go check it out.
Anyway ~ A couple of weeks ago she decided to join the "Prize Give-away" band wagon so she held a drawing to whoever entered. Here are some of the details from her blog, of what the contest entailed just so you don't get confused.
"Everyone that adds a comment to this post and/or my next three (that's 4 posts total for those of you that are mathematically challenged) will win a prize. I'm not sure what it will be.
So maybe the prize will be a book. maybe it will be something else. It could be a piece of candy or maybe even a clothespin, or a Shrinky Dink---(if you have kids or at least know someone who does, you know what a shrinky dink is) Maybe the prize will be a brand new PENCIL!. The options are endless."
You can imagine how much I wanted to win this can't you! Well, You guessed it, I won! And I've saved this moment to open this unknown prize with you. So are you ready? Ok, let's get started.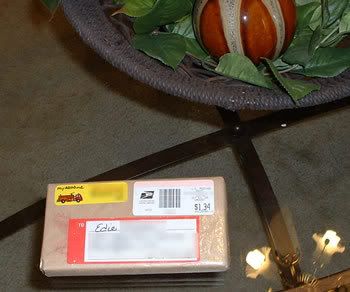 Here is the package as it arrived in the mail, except the postman could actually read the addresses.


Hmmm, looks like a white box.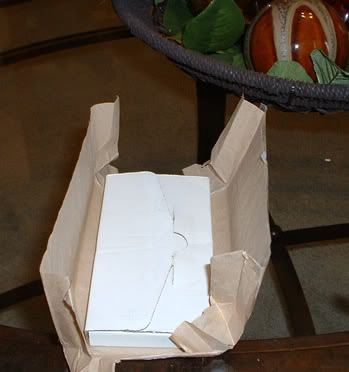 I was RIGHT! It IS a white box.


But wait, there's more!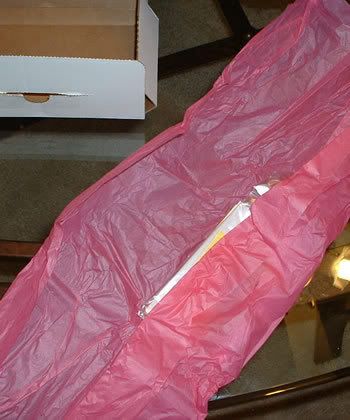 There is something wrapped up inside this pink tissue paper.

A baggie full of paraphanalia - but shhh don't tell Mac. (To get that you must visit Monkeys are Funny)
I Junior Firefighter Badge! Woohoo! And I didn't even have to endure any training, thank goodness. And look, a beautifully hand-crafted keychain with ADHD-Jo's logo. I Love It!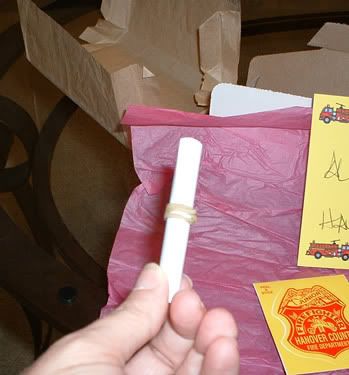 A scroll. This is sure to be a secret message.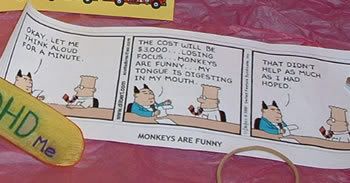 Just as I thought ~ Monkeys are Funny!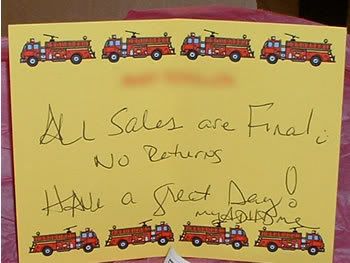 HaHa! Don't worry, I want to keep all of these fun little treasures all to myself!
Thank you ADHD-Jo!