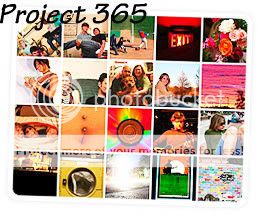 I'm a full day late for Project 365 this week so I hope
Sara
will excuse me. :) I don't have much this week since I haven't been watching the girls as much.
Tuesday
: Remember that longhorn behind the chain-link fence? Word Girl took that picture from a moving vehicle and now she has entered it in a science competition. I didn't get a chance to take a picture of her with the picture so I settled for the picture en route to the drop-off location.
Thursday
: I took Word Girl to the orthodontist so we got to spend a little time together just the two of us. We don't get a lot of that. Okay, just the two of us and Tobi.
Sunday
: This is actually from yesterday but since I had so little for the week I wanted to share this. We visited a new church yesterday and when we were walking to the truck to go home, Miss Personality found this rock in the parking lot. I let her know that it was a special "I Love You" from God to her.
The girls came over after church so since we had the ROCK, we quickly learned another Bible verse.
The Lord is my rock, my fortress, and my deliverer. My God is my rock in whom I take refuge. Psalm 18:2
I allow paraphrasing as long as it doesn't alter the meaning of the verse. I figure if they can paraphrase the verse then they have a pretty accurate grasp of God's Word. After I explained "fortress", "deliverer", and "refuge" the paraphrasing was something like "
The Lord is my Rock, my Protector, and my Saver
..." Sometimes the word Rescuer was used and occasionally while they were practicing, the word Hero came out it. I didn't accept Hero as an alternate word but I imagined God was just beaming with pride.
Enjoy your week!


"A girl needs to be so lost in God, that the guy is going to have to seek HIM to find her!" ...Maya Angelou