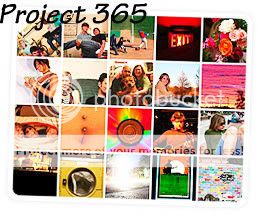 Joining
Sara
and the rest of the bloggers for Project 365. This is such a fun meme. Thank you Sara for sticking out the year with this.
Monday
- I actually noticed this on Sunday, 11/1/09, right after my "Service Engine Soon" light came on. If you are with law enforcement, please don't look at this picture.
Tuesday - Biscuits and gravy for dinner. This is bacon gravy not sausage gravy. This is the way my grandma made it and it is SO GOOD!
Saturday
- I opened the front door so Tobi could watch for evil cats and look what I found waiting for me! I was so excited when I saw the name of
the sender
on the package!
A very
dear bloggy friend
that I will meet someday, remembered that tomorrow (Sunday) is my someteenth birthday and she sent me a wonderful gift! Look at how cute she made that bow, and she claims not to be creative. Ha!
The back of the card refers to
who it's from
, not the contents.
Clearly this is a
dearly beloved Friend
! That's a picture of us. I'm the one in the plaid. Notice what a mess our hair is? I think we're bungee jumping.
And a special birthday wish on the back from
MY

ADHD-Jo
. Thank you my Friend! You made my day!
Since it's my birthday I decided that it would be a good time for a give-away. Visit my graphics site
Rich Gifts Graphics and Blog Design
to see how you can win a blog makeover. Feel free to pick up a Scripture Tag while you're there.

"A girl needs to be so lost in God, that the guy is going to have to seek HIM to find her!" ...Maya Angelou