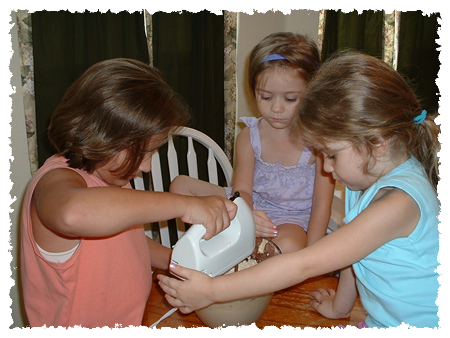 I'm joining
Chatty Kelly
today for her Tuesday Tips meme. Visit her blog and join in.
These are my grandaughters, Olivia, Emily, and Ashleigh. Whenever they are here they are very good at taking me in several different directions at once, and then changing that direction mid-stream too! I can't handle that kind of chaos. I need to take everything one step at a time. I'm about structure and efficiency. Besides that, I get dizzy easily.
One day God brought to my mind to teach them First Things First! Of course! Why didn't I think of that sooner! Every time they start moving too fast, talking all at the same time, and spinning me in circles I just stop them and say First Things First. Then I ask them what is the first thing. They think for a minute and tell me the first thing that we should focus on and chaotic activity stops.
Thank you Father for your wisdom.