I have been awarded twice for this Fabulous Blog Award. First by Mary Moss at Crayon Chronicles and then again by Beth at An Instrument 4 His Glory. If you don't know these two wonderful bloggers then you're missing out. Thank you both for thinking of me.
There are a couple of rules that go with this award.
1. Confess 5 things you are addicted to
2. Pass the award on to 5 deserving bloggers.
Five addictions:
Jesus - Beginning
My grandaughters
Coffee
Creating
Jesus - and End
Five deserving bloggers:
I always have such a hard time with this part because I think you are all fabulous. But I did manage to narrow it down a bit.
:)
you
you
you
you
you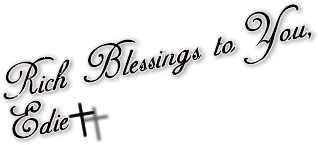 Love the Lord your God with all your heart and with all your soul and with all your strength and with all your mind ~ Luke 10:27