Living My Life on Purpose
. Nichole trusts in the Lord with a passion. She walks diligently with her Savior. So diligently that needs to keep her closet full of shoes for the journey.
Please stop by her blog and wish her a Happy Birthday and say a prayer for her while you are there. She is in need of healing right now.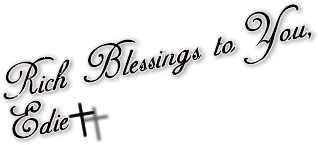 Love the Lord your God with all your heart and with all your soul and with all your strength and with all your mind ~ Luke 10:27