This was kind of a fun little test.
For I know the plans I have for you," declares the LORD, "plans to prosper you and not to harm you, plans to give you hope and a future. Jeremiah 29:11
For we are God's workmanship, created in Christ Jesus to do good works, which God prepared in advance for us to do. Ephesians 2:10
If you keep yourself pure, you will be a special utensil for honorable use. Your life will be clean, and you will be ready for the Master to use you for every good work. 2 Timothy 2:21

You Are the Artist


You are unique and inspired. You aren't happy unless you are making art of some sort.

Almost anything can be a catalyst for your creativity. You find the whole world stimulating.

You have beautiful visions, and you're good at expressing them. You like people to see what you see.

You also have an inventor's spirit. You're always thinking up new ideas and concepts.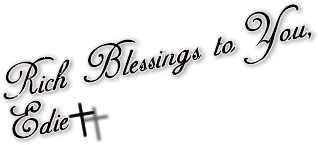 Love the Lord your God with all your heart and with all your soul and with all your strength and with all your mind ~ Luke 10:27