After showing a picutre of my grandma's goulash in my Project365 post on Sunday, some of you asked me to share the recipe. So here it is! This was one of my favorite meals growing up. I hope you enjoy it.
Ground Beef
Chopped Onion
Garlic Powder, Salt, Pepper to taste
2 Cans Tomato Sauce (plus 1 can water)
2 Cans Corn
2 Cans Sliced New Potatoes
Brown the ground beef with onion and seasonings. Add remaining ingredients. Cover and simmer on low heat for about 20 minutes. Enjoy.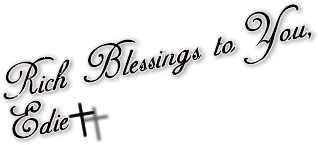 Love the Lord your God with all your heart and with all your soul and with all your strength and with all your mind ~ Luke 10:27