Do you know what these girls are doing? Well if you read
THIS POST
at the beginning of the year, you would know that they are picking out a prize from the Memory Verse Treasure Box.
We lost a chunk of time but we are back to memorizing scripture and choosing fun treasures. I have also decided to try to do a craft project to coincide with the memory verses to make it a bit more fun and plant the seeds a little deeper. I don't know how this is going to work out since they start school tomorrow but I'm still going to give it a try.
I will be adding a new item to my menu bar called Kid's Korner, where these will be posted along with other fun kid activities. We have already done two memory verse projects so I'm behind in posting. I hope to get those posted next week so stay tuned.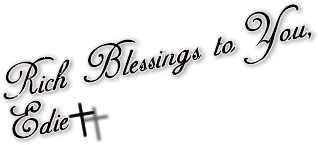 A girl needs to be so lost in God, that the guy is going to have to seek HIM to find her!