Andrea at
Arise to Write
kindly gifted me with this Neno's Award. Neno's award is given to those who love blogging, love to encourage friendships through blogging, and who help others seek the reasons why we all love blogging. Thank you Andrea for thinking of me.
I have met so many wonderful people through blogging and you all deserve to be awarded. So I am doing just that. I present this award to every one of my dear bloggy friends. Your friendship has meant the world to me.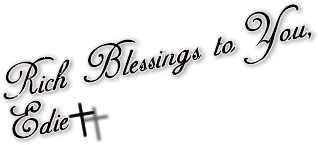 A girl needs to be so lost in God, that the guy is going to have to seek HIM to find her!