I thought I would share a little of this and that today. Just some thoughts, questions, and other random stuff.
Business has picked up lately (Praise God) so I've been a bit busy and haven't had much time for posting. But I have been enjoying creating new blog designs and getting better acquainted with some bloggy friends.
I really need to give my
Graphics Blog
a bit of a face lift. It's looking pretty shabby these days, and I don't mean that in a good way. If you have any ideas or suggestions I would love to hear them.
I seem to have a serious case of writers block that I'm having a hard time getting over. Any suggestions? What do you do when you have writers block?
Just over a week ago I noticed that my guestbook had been signed by 99 guests so I thought I would do something for the 100th guest. The next day my bloggy friend Greg from
Greg's General Store
came along and left a message that said he thought it was time he signed my guestbook. Timing is everything Greg. It also just happened to be his birthday. So Greg, I will be sending you a little something. I do emphasize the word *little* so don't get too excited. :)
Here are a few photos of the girls playing bubbles. We got some of the big bubble wands and the girls enjoyed some time decorating the air.
Look at this little goofball. She found a pair of warm gloves and fell asleep with them on. Why she wanted to wear them in this heat is beyond me.
My friend Angela came over the other day with her kids and one of their friends. The boys got excited when they saw the hula-hoop. Boys are funny little creatures. LOL.
This is Alex, Angela's son.
Gunner, Alex's friend.
Sarah, Angela's daughter.
That's it for now. Have a great day!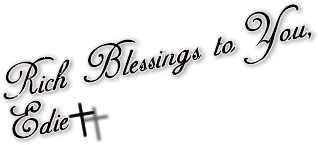 A girl needs to be so lost in God, that the guy is going to have to seek HIM to find her!