Do you have some whine in your home? You know, that high pitched, long drawn out moaning kind of whine that includes slumped shoulders, a heavy head, and severe dramatization. Miss Personality brought some in my home one day that went something like this... "I'm sooooo boorrred. Can we pleeeease make a project?" So I grabbed a cup to put that whine in. And some construction paper, google eyes, glue, a sharpie, and a cotton ball.
The end result was three happy little girls and their bunnies. This project took about 5 minutes to make and had the girls
playing happily together
for about an hour. Woooo!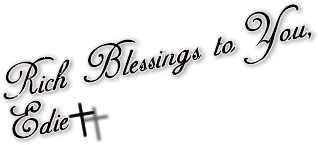 A girl needs to be so lost in God, that the guy is going to have to seek HIM to find her!