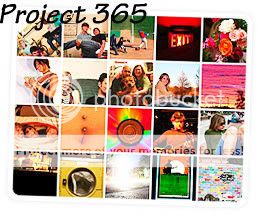 I'm a bit late in posting this today but Project 365 is here again! Click on the button to join Sara and the other participants. Here we go!
Sunday - Prepared Christmas cards for mailing. I still don't have them all out yet but will by tomorrow.

Monday - Check out this cloud cover. It formed a huge circle around the area I live in.

Tuesday - Decorated the Christmas tree.

Wednesday - A little more decorating. This is a hurricane lamp. I tried to get a picture with the candle burning but it didn't turn out.

Thursday - I'm sharing three pictures because it's Miss Personality's birthday. Happy Birthday my little M&M!

Friday
- I have a glass top coffee table. I seriously don't like glass top tables. I cleaned the
top
of the table but the light shining through the window revealed this from the underside. In the words of one of my favorite Christmas songs... "Do you see what I see?" I was actually glad to capture it in a picture.
Saturday - Need I say more?


"A girl needs to be so lost in God, that the guy is going to have to seek HIM to find her!" ...Maya Angelou