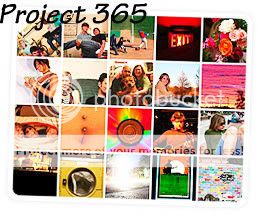 This is almost our last Project 365 of the year. I have really enjoyed doing this. Sara has decided to host this again in 2010! Yay! Thanks Sara! I hope the rest of you will join us.
Now on to the pictures...
Monday - A gift from a Good Friend. More on this tomorrow.

Tuesday - Christmas shopping. Have I mentioned how much Tobi LOVES Christmas?

Wednesday - Wrapped gifts.

Thursday - Computer Girl's Birthday! Happy Birthday my little Sweet Potato! That is a cake baked in an ice cream cone and decorated to look like an ice cream cone. Don't worry, I baked more than one. ;)

Friday - The girls spent the night. Word Girl, the animal lover, is watching Animal Planet. Miss Personality, is making Christmas gifts. Computer Girl, is playing with the remote control truck (?) I got her for her birthday. She said it was awesome. LOL!

Saturday - Tobi got to open a present from my friend Angela. She is a happy dog!

http://thebowyers.blogspot.com/

"A girl needs to be so lost in God, that the guy is going to have to seek HIM to find her!" ...Maya Angelou