I thought I would share some of the Christmas ornaments that decorate my tree.

An old wooden drum that I have had since Nikki was a little girl. I have several wooden ornaments in this style.
An iced leaf with berries that I made this year.
A glass snowflake.
A white, glittered bird which is much prettier in real life than in this picture.
A wooden bird.
A couple of glass snowflakes.
The wooden drum in the background.
An iced leaf.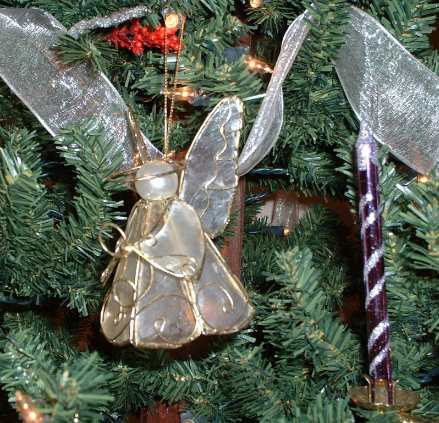 A capiz shell angel and a clip on candle replica.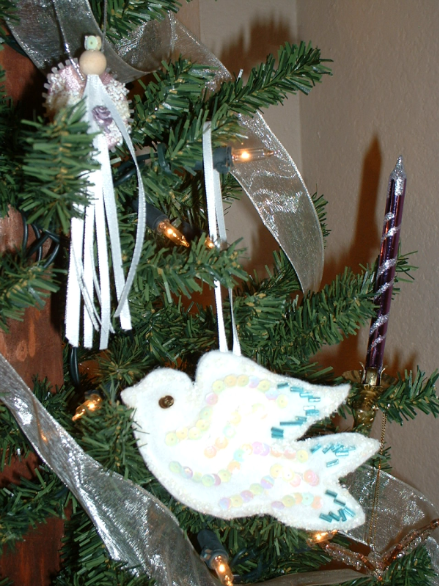 These are two ornaments that I made several years ago. An angel that I made from ribbon, and a dove I made from felt and decorated with white sequins and bugle beads.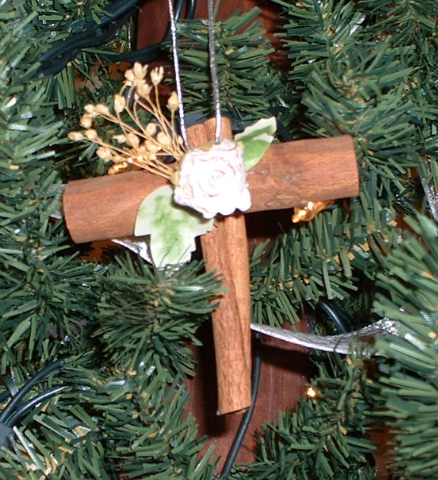 A rugged cross I made from cinnamon sticks.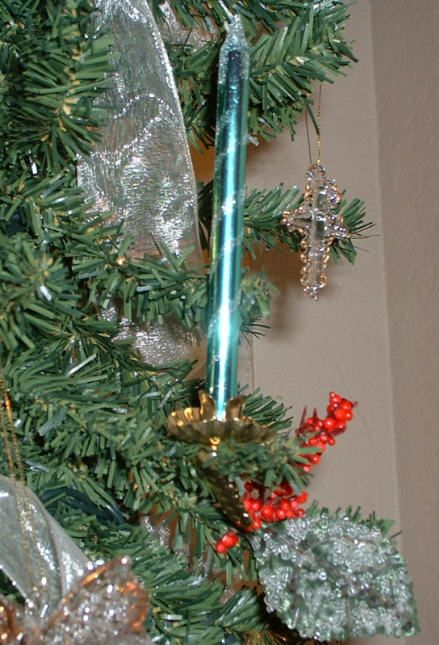 Another candlestick replica, a glass cross, and one of the iced leaves & berries that I made this year.

An angel made from a paper doily. I think this was probably my sample for a Sunday School Christmas craft for the kiddos.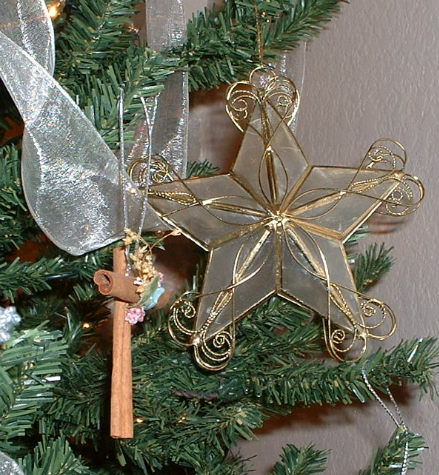 A rugged cross and a capiz shell star.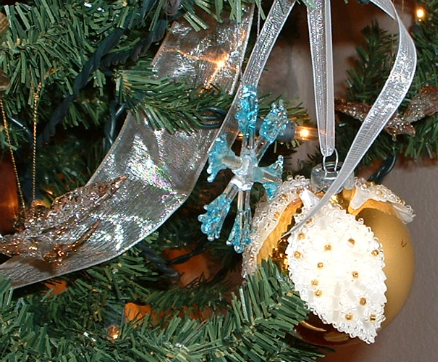 A glass butterfly, a glass snowflake, and a gold bulb that I decorated with iced leaves.

Another gold bulb decorated with iced leaves and a glass cross.

An angel that was my sample for a Sunday School Craft project for the kiddos.
Some bells decorated with some ribbon and berries.
An old wooden toy chest. The toy chest doesn't hang straight but the others do.
An iced leaf with the light from the bulbs illuminating the beads.

A glass humming bird, and another iced leaf gold bulb.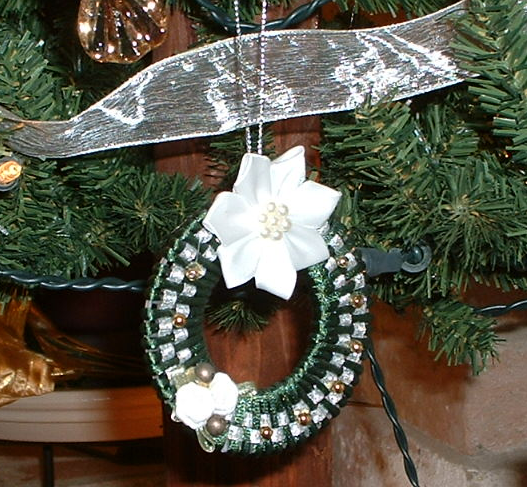 A wreath ornament I made years ago with ribbon and beads.

This years ornaments before I put them on the tree.




Love the Lord your God with all your heart and with all your soul and with all your strength and with all your mind ~ Luke 10:27