I'm a little late in getting this posted but they do say better late than never right? :D
My new bloggy friend Lisa at Speak On It With Lisa S has kindly awarded me with the Premio Dardos Award. Thank you so much for thinking of me Lisa. I really do appreciate it.
This award acknowledges the values that EVERY Blogger displays in their effort to transmit cultural, ethical, literary and personal values with each message they write.
The rules say I'm supposed to pass this along to 15 others but honestly, I cannot be exclusive with this when all of you fit the bill so perfectly for this. I am passing this along to all of me dear bloggy friends. God has gifted you all to send His message through the personality, character, and skills He has given each of you. I am so blessed to know you all.
Enjoy your award!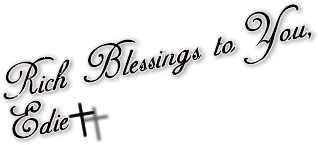 Love the Lord your God with all your heart and with all your soul and with all your strength and with all your mind ~ Luke 10:27