About the end of November I began giving my grandaughters Bible verses to memorize. It has also been helping me since I have to have them committed to memory to help them learn. Whenever they learn a verse, they get to pick something from the goodie box.
Several times a day, especially while we're driving, we repeat the verse several times. After they think they know the verse, I tell them to tell it to me the next day (or that afternoon if it's early in the day) before they can pick something from the goodie box. It amazes me how excited kids get over little trinkets like this. They are a little disappointed at having to wait but I want to be sure they really do know it. I also won't choose a new verse until all three of them have learned the current one. That encourages them to help each other learn it.
We have been learning about one verse a week. That has slowed down a bit since they haven't been coming full weeks lately, but they can still repeat back all of the scriptures accurately.
1. "The thief comes only to steal and kill and destroy; I have come that they may have life, and have it to the full." John 10:10
2. "Delight yourself in the LORD and he will give you the desires of your heart." Psalm 37:4
3. "Love your enemies and pray for those who persecute you." Matthew 5:44
4. "My soul glorifies the Lord." Luke 1:46
5. "My spirit rejoices in God my Savior." Luke 1:47
6. "Trust in the Lord with all your heart, and lean not on your own understanding." Proverbs 3:5
7. "In all your ways acknowledge Him, and He will direct your path." Proverbs 3:6
As we are learning the verses, God has been providing opportunities for them to see the application of some of these verses as well. I will post one of those early next week.

Chocolate Coins

Can you tell what their favorite thing to pick is? :D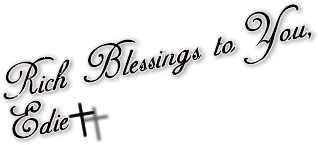 Love the Lord your God with all your heart and with all your soul and with all your strength and with all your mind ~ Luke 10:27