It's time for Sonya's Thankful Thursday and I'm late! So without further ado...
1. The first thing I'm thankful for is that jury duty was over at 9:30 this morning. WooHoo! Actually I wouldn't have minded serving today since it was at the city Municipal Court instead of the county.
2. I am thankful that parking at the city Municipal Court is FREE! Not just any parking but the BEST parking is free. The covered parking is free. Can't beat that.
3. I am thankful that I woke up on time (I am NOT a morning person) and wasn't late for jury duty ... even though about half of the other potential jurors strolled in up to 30 minutes after we were told to be there.
4. I am thankful for the recent growth in understanding that God has given me concerning Joy. Yes, yes I had all the head knowledge of it but it is still something that is felt down inside and I really didn't have that for a very long time. My mind is on eternity and what He is preparing for us so much of the time these days. I have so many questions about what it will be like and for ALL of time. That just boggles the brain.
5. I am thankful for the list of thank yous that I hear daily as expressed by my grandaughters below.
Thank you for...
1. This food
2. Our friends
3. You (Jesus)
4. Each other (named)
5. Family (named)
6. Our plates
7. Our cups
8. The rain to water the plants
9. Making the rain stop
10. Tobi, Sasha, Winnie, Shilo (the dogs)
11. That you (Jesus) died for us
12. Your (Jesus) love
13. Grandma's glasses so she can see (Note: I can see without my glasses too. :) )
14. The forks
15. Christmas (and other named holidays)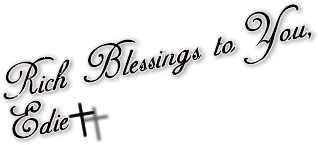 Love the Lord your God with all your heart and with all your soul and with all your strength and with all your mind ~ Luke 10:27