Love your enemies and pray for those who persecute you. - Matthew 5:44
This was one of the girls memory verses. As we were practicing it one morning, I realized from the look on Emily's face, that she didn't know what an enemy was so I asked her and she said "no". I explained that an enemy was someone who was mean to you. Then I told her that God wants us to love and be nice to people even when they are mean to us.
She looked a bit surprised and said "Why!?". I explained that when we are nice to people who are being mean, it helps to change them so that they will be nicer. I said that sometimes it takes a little time, but if we keep being nice it will help that person to change.
Ashleigh was behind us listening to the conversation and suddenly said "Like the Beast?" They had watched Beauty and the Beast just before this conversation and she made the connection. I just love when I see God working in them! :D
For the LORD gives wisdom, and from His mouth come knowledge and understanding. - Proverbs 2:6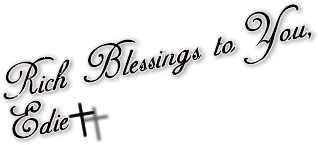 Love the Lord your God with all your heart and with all your soul and with all your strength and with all your mind ~ Luke 10:27