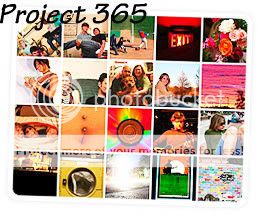 I'm joining Sara at
Make Music From Your Heart to the Lord
in Projcet 365. Share your week by taking a picture a day and posting them all on Sunday. Click on the image above to find out more about it.
Here we go.

Day 1 - Sunday
Now that the living room is finally painted (woo hoo - happy dance) I am in the redecorating stage. This is the fun part. I embellished this metal wall hanging with a cross that I got for Christmas. It's perfect for this corner wall.

Day 2 - Monday
Offline for a few hours while TW tests my modem to try to find out why my *turbo* internet speed isn't so turbo. No solution yet but at least they actually see the problem.

Day 3 - Tuesday
Bought myself a 2009 Calendar.
Day 4 - Wednesday
Ooops! Missed a day. :)

Day 5 - Thursday
Doctored a scratch on Emily's leg. You should have seen her before I took this one. She was walking around with both pant legs pulled up like that. She was also smiling til I said I wanted to take a picture. Poor baby. *wink*



Day 6 - Friday
Kitchen light went out. Replaced both bulbs. Good for another 7 years now. :)

Day 7 - Saturday
Reinstalled all the switchplates and outlet covers in the living room and entry way. I don't like plain switchplates so I texture painted them and embellished them with crosses.
Hope you enjoyed your visit!