Fear not, for I am with you; Be not dismayed, for I am your God. I will strengthen you, Yes, I will help you, I will uphold you with My righteous right hand. Isaiah 41:10
Over the last couple of weeks God has placed this scripture in my path and on my heart continuously. I have not been walking if any real "fear" of anything, but He spoke this scripture to my heart and it calmed my spirit. I decided to break this down and do a word study on this scripture, and would like to share with you what I have learned. I used Strongs, Vines, Nelson, and Webster to check definitions.
Fear not ... To be afraid, frightened. To stand in awe. Connotes the psychological reaction of fear. Dread, anxiety. Sense of terror. To imagine or assume in fear. Unbelievers are constantly fearing other people, expecially the righteous. Such fear causes them to act deceitfully in an attempt to hide their sins. The unbeliever has every reason to be panic-stricken at thoughts of God, for he stands condemned before Him. This is not the kind of fear that leads to repentance. Rather it usually leads to a feeble attempt to hide from God or deny His existence and His claim on a person's life.
This scripture begins by telling us not to be afraid. Not to be anxious. Not to imagine things that would cause us to be anxious or frightened. Then it goes on to tell us why we should not fear or be anxious.
for I AM with you ... God is with me. God is with you if you have trusted your life to Jesus Christ. This is an emphasis here because this is already expressed in the meaning of the word used for fear. God is with you and He wants you and me to know it without doubt. He also speaks His Name in this part; I AM. He is the Great I AM. He has no equal, and that Great I AM is with you.
Be not dismayed ... To have regard for. To pay attention to. Shattered, broken, terrified. Is often parralled with to be ashamed. Filled with alarm.
This says to me that we should not be alarmed at the circumstances or events taking place. We should not focus our attention on them and allow them to tear us apart in shame or fear or brokenness.
for I AM your God ... Here God emphasizes again that HE is my God. HE is your God. He is not just a god but He is a very personal God who is with each and every one of us as individually. He belongs to you and He belongs to me. We can boast "My God" like a child might boast "My Father". Again He uses His Name here; the Great I AM is your God.
I will strengthen you ... God will impart His strength to you. You do not need to rely on your own strength but can always rely on His.
Yes, I will help you ... He confirms it by using the word Yes at the beginning of this sentence. There can be no mistaking whether or not He will because He says loud and clear Yes. He will help me. He will help you. Whatever your circumstances He promises to help you. That help may not come in the form of removing the circumstance but He will stay with you and show you what to do. Whatever help is needed to bring about the best outcome for you, He will give it.
I will uphold you ... To take hold of, grasp, hold secure. To be seized. To maintain or support physically, morally, or spiritually. To confirm, decide in favor of. To lift up to a higher position.
God will hold tightly to you. He will not let go. He will hold you securely in His grasp. There is nothing that can remove you from His grasp and that makes it the most secure place you could ever be. He is on your side. He will raise you up.
with My righteous ... To be just, right. According to God's standard. Pronouncement of innocence.
right hand ... Associated with strength, authority, and high status.
By His own power and authority, He can declared you innocent. There is no place greater, or mightier, or higher, or stronger than the righteousness of His right hand.
Father I thank you for continually reminding me of your promise here. That whether the world is crumbling around me, or there are little things eating at my peace, this promise applies. Thank you for the peace that your Words bring. In Jesus Christ - Amen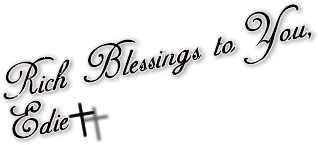 Love the Lord your God with all your heart and with all your soul and with all your strength and with all your mind ~ Luke 10:27