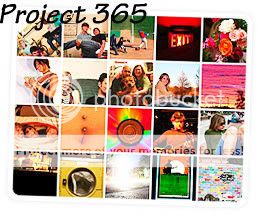 It's time for Project 365 again. Sara at
Make Music From Your Heart to the Lord
is our hostess in this fun meme. Please go visit her, say hi, and join in the fun.

I missed on Sunday so here's Day 2. I received an unexpected package from my friend ADHD-Jo at Monkeys are Funny. Hmmm, I wonder what it could be.

Still Day 2. I didn't get all of the contents in the photo but here's a partial shot. She read in one of my posts that I have a goodie box for when my grandaughters learn scripture verses and sent me a box full of incentives and goodies for the girls. ADHD-Jo is the bomb diggity.
Day 3. It was cold and rainy outside today. Whenever Tobi comes back in the house on rainy days, I lay a towel on the floor by the door and she lets my wipe her feet. Then I use the towel to dry her off. She thinks that part is just for play and so tries to get the towel away from me while I'm trying to dry her off. In the end I throw the towel on top of her. She came to realize that I think she looks cute running around with this towel on her so she leaves it on and thinks she's cute.
Day 4. Ice and sleet. Brrr.
Day 5. Picked up a few groceries.
Day 6. The moon and very bright star. Does anyone know what star that is?
Day 7. Progress in the decluttering project. I'm moving it out of the house and into the garage. Then I'll probably donate stuff away. I had thought about having a garage sale when the weather warms up but it's looking like I don't have quite as much as I originally thought. Yay!
That's my week.