I think God is giving my brain a rest. It doesn't rest very often I assure you, but I've been praying about something to post about and nothing is coming to mind.
Some of you know that I don't watch much television, but lately I've been watching FoxNews quite a bit. You know the same commercials come on again and again. I have decided that Geico gets my vote for best commercials. They are clean, simple, not pushy, non-violent, cute, and funny. It is truely refreshing. I have to say they have a very creative advertising department.
This just cracks me up. But it does remind me of all the gekkos that hang out near my back door waiting for me to let Tobi out so they can try to sneak in the house before I close the door. Some make it, and some don't. It's very sad.
I just love that little gekko.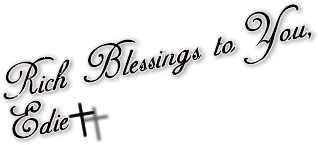 Love the Lord your God with all your heart and with all your soul and with all your strength and with all your mind ~ Luke 10:27