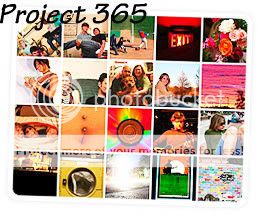 It's time for Project 365 again. Sara at
Make Music From Your Heart to the Lord
is our hostess in this fun meme. Please go visit her, say hi, and join in the fun.
I have more than one picture for a couple of days but missed a day too. Here's my week!

Day 1 (pic 1) - Well it's Super Bowl Sunday and I am SO NOT a sports fan. Ashleigh asked me to find some cartoons for her to watch and I ran across the Puppy Bowl!! Now there's a sport I can get into!

Day 1 (pic 2) - Just hanging out.


Day 2 - I bought a new clock to hang over the mantle. It's still in the box, I just set it there when I brought it in. I still need to get or make something to hang on either side of it.



Day 3 (pic 1) Breakfast, cinnamon toast and cereal. I couldn't resist the cinnamon smile.



Day 3 (pic 2) - A little jump roping in the house.

Day 3 (pic 3) - Blowing dandylions at the park.
Day 4 - Remember last week when I got that package of goodies from ADHD-Jo for the girls? Well that little wire gadget Olivia is playing with is one of those goodies. You just pull it and push it and make all kinds of different shapes with it. It has become one of their favorite toys. Can you tell by the expression how cool Olivia thinks it is?
(Day 5 missed that one.) Day 6 - Met my friend Kathie for Dinner at Olive Garden. Kathie is one of the sweetest ladies there is. We had a great time with lots of Girl Talk and God Talk. I felt so refreshed after that. I'm looking forward to our next get together.
Day 7 - Picked up a few things from Hobby Lobby for all those craft projects I have to make for the bloggers that accepted my Pay it Forward challenge.
So that's my week in a nutshell. Thanks for checking it out.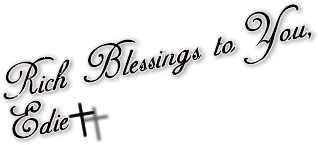 Love the Lord your God with all your heart and with all your soul and with all your strength and with all your mind ~ Luke 10:27