Thank you all so much for stopping by, and emailing me. I'm so sorry I haven't made my visits this week, I'm am not ignoring you. It's just been very busy. I will be making visits this week and playing catch up. I really appreciate all of you.
I will post my Project 365 photos tomorrow.
For now I want you all to go visit the very sweet blogger Pam at
Alert and Oriented (x4)
. She has a little game going on over there and wants you to play. :D
Have fun!!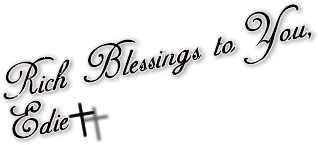 Love the Lord your God with all your heart and with all your soul and with all your strength and with all your mind ~ Luke 10:27