Well, when you're at
ADHD-Jo's
you know what that means. Over here you can never be quite sure. Today it means that we're going to have a special guest, just like
ADHD-Jo
does every Tuesday.
My bloggie friend
Heidi
was in the JDRF Walk for a Cure (Walk to cure diabetes) in South Bend, IN last weekend, and she dressed uniquely to help any bloggie friends that might be walking for the cause, or watching for the cause, identify her. These are Heidi's feet. Notice the identifying factor?
This reminded me of a tv series staring a little girl who used to wear mismatched socks. Actually, she wore mismatched shoes too, but she was always in style. Punky Brewster was a show about caring. I enjoyed it then and as I was looking for a clip that was less than 10 minutes long, I discovered that I still enjoy it. I hope you do too!
And be sure to visit
Monkey's are Funny
to see who the special guest is over there.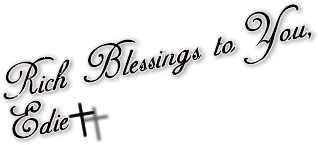 A girl needs to be so lost in God, that the guy is going to have to seek HIM to find her!