As for God, His way is perfect; the word of the Lord is flawless. He is a shield for all who take refuge in Him. Proverbs 18:30
This is one of the girls' memory verses. I like to help them not only to learn the words of scripture, but also to have some understanding of the meaning. So with this verse I thought we would have a little fun understanding what a shield is, what it does, and what it means to take refuge. And take refuge they did!
We used some poster board that I had on hand to make these shields. I cut them into a shield shape (sort of), and the girls covered them with foil. We glued a stick across the back to help hold it's shape, and stapled cord from the top to the bottom and from one side to the other to use as a handle. There were lots of comments about it looking much like a kite. :)
I bought a package of ping pong balls and let them all throw them at me while I attempted to demonstrate taking refuge behind the shield. Then I let them do it on their own. They had a great time!
Preparing for battle.
This one seemed to like being the target best.
The littlest one (Computer Girl) was a fireball at shooting the ammunition. We had talked about this being a shield of faith and how the enemy will try to attack us. I mentioned that the enemy didn't wait for us to get ready and Computer Girl ran with that phrase as she flung ping pong balls at her opponent as fast as she could.
Shields to the ready! Fortunately Big Sister was a bit more gentle in her shooting.
Of course this is also a good project for
Ephesians 6:16 - "
In addition to all this, take up the shield of faith, with which you can extinguish all the flaming arrows of the evil one."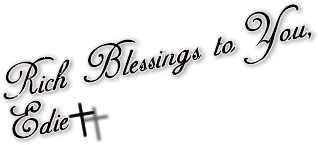 A girl needs to be so lost in God, that the guy is going to have to seek HIM to find her!