Taking time to remember and honor those who were directly affected by the devastation of the 9/11/2001 attacks on the USA. For a few months after this tragedy, people all over the nation began to turn their attention to the Lord. But as the memory, and feelings of helplessness began to fade, so did the realization of our dependence on our Sovereign God.
Today we need Him as much as we did then. Our nation is still on the brink of disaster. Please take time today, to pray for the people of this nation as you remember this horrific event.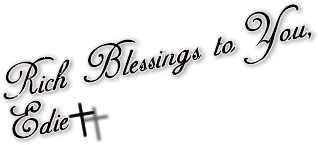 A girl needs to be so lost in God, that the guy is going to have to seek HIM to find her!