I have recently developed an addiction to sunflower seeds. The kind you crack open and eat one at a time. It's a great way to lose weight. You work off the calories while you're eating and you don't bother to eat anything else til they are all gone. It can take several days to get through a 14.5 oz bag. I have lost 2 lbs already.
Who would have thought there could be so much useful information on the outside of a bag of sunflower seeds. And yet...
Slogan
: Eat. Spit. Be Happy.
Accolades and Encouragement
: Congratulations! You're a Seeder! Seeders are unique. They're cool, confident, independent, active, and hard working. They know that eating
DAVID
(insert little R here) Sunflower Seeds makes what they do more enjoyable. Things are better with DAVID because they're a snack and an activity. Experience SNACKTIVITY (insert little TM here).
Instructions
: Crack the shell with your teeth, eat the seed and spit the shell. Experienced seeders pop a handful of seeds in their mouth and store them in one cheek, then transfer a seed over to the other side with their tongue, crack it, then eat the seed and spit the shell.
There you have it. Now go - Eat. Spit. Be Happy.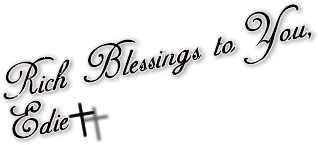 A girl needs to be so lost in God, that the guy is going to have to seek HIM to find her!