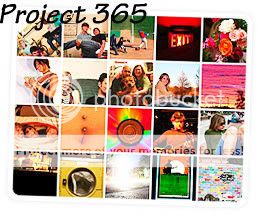 It's time for Project 365 again. Pay a visit to our gracious hostess
Sara
and join in with your week's worth in pictures.
Monday
- Rained all day. As a matter of fact, I think it has rained all week. There is a little someone in the garden at the bottom of the picture looking for my friend
"B"
.
Tuesday
- First cup of hot chocolate for the season. With marshmallow of course. Do ya think it made 'em happy?
Wednesday
- It died. It was just a bunch of colorful horizontal lines. When we turned it off, it stayed on with some not so colorful horizontal lines. I had to unplug it to get it to turn off. When I plugged it back in it wouldn't turn on. Time for the scrap heap.
Friday
- Storm clouds filling the sky. Check out the rainbow colors under the darkest storm clouds in this picture. You might have to click on the picture to see them. What a wonderful reminder from God that He is there even in the storm.
The sun was peeking through the clouds in this picture. Do you see the faint rainbow that is just under the opening in the clouds? I didn't know it was there until I looked at the picture.
Saturday
- One of my pet peeves. Marketing tactics with a deceptive nature. Even subtle deception is deception. I so look forward to a world where there is no more sin.
I hope you had a great week!


"A girl needs to be so lost in God, that the guy is going to have to seek HIM to find her!" ...Maya Angelou